एक कदम School की ओर Campaign
11th Aug 2015
PixelKare
Life @ Pixelkare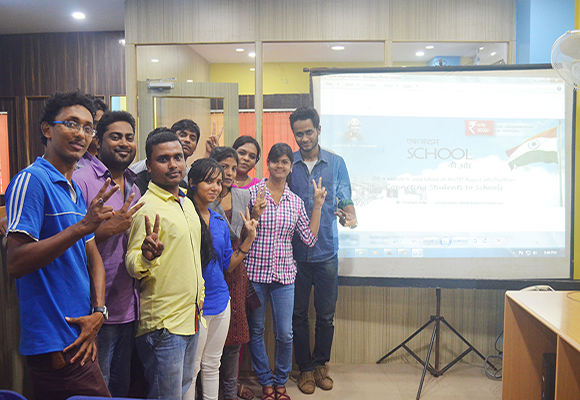 A most awaited campaign, dedicated to Dr. APJ ABDUL KALAM by PixelKare is called "एक कदम School की ओर". We aim to connect old students to their ever green favorite schools through this campaign. We have given a try to give a small hand towards the love of Dr. APJ Abdul Kalam for Schools.
Gift a ready website to your school on this 15th August with PixelKare. View the ready website below. Price INR3,000. We have put our love, efforts and time to create this beautiful website for your school. This website contains many attractive corners that you are going to love it. This what we have tried to connect you with your all time favorite old school, to express your love towards your school.
Click here if you are interested to gift it to your school. Or give us a call on 0674 6007714.
We introduce this campaign with the vision to getting you close to your school. • Connecting alumni to their school
• Help rural school to go globalize
• Alumni can help current students
• Provides a common platform for student to use it gain knowledge
• Rejoice your school memories
• Interact with your school
• Getting you to close to your school
All of us always want to be part of our school .you always miss those moment when you were student. Isn't it great when you have some place where all your memory will be saved for future? where you can go through all your lost memory over and over? A website not only for saving memory it will also help you to communicate with your junior giving them your useful tips and your real time experience. Be a part of this campaign. Share your love towards your school by commenting below with your school name with hashtag like (copy the below hashtags to use in your comment) #yourschoolname #ekkadamshoolkaor with #DrAPJABDULKALAM #pixelkare We invite you to Join online through this page in the occasion of Hosting the campaign "एक कदम School की ओर". Your participation will encourage us to keep it up. Let's give a try!! Stay tune!!